The Future of Convenience.
Delivered.
The World's First Intelligent Commerce Network
Convenience is evolving.
Consumer expectations around the delivery of goods has rapidly evolved over the past several years, forcing companies to shrink delivery times from next-day down to as little as 30 minutes. The overwhelming demand for this service has ushered in new opportunities to transform traditional e-commerce delivery into an always-on, always-available, concept called intelligent commerce.
Accel Robotics is powering the world's most efficient intelligent commerce network, combining 24/7 checkout-free shopping with ultrafast, on-demand delivery to meet consumers' rapidly evolving expectations.
Traditional models of convenient commerce are inefficient.
Traditional commerce models rely heavily on costly labor, legacy warehousing and inventory technologies, and environmentally damaging logistics. By deploying proprietary computer vision technology and machine learning-powered capabilities across a network of automated stores, we're transforming intelligent commerce into a modern, scalable, and environmentally sustainable business.
Solutions
The Ultimate in Convenience
We're bringing convenience closer to consumers with a network of tech-enabled store formats. Our efficient network model revolutionizes traditional delivery economics by dramatically reducing cost per order with low Capex, faster and more accurate order fulfillment, high engagement and retention, and a distributed labor force across an entire network of stores.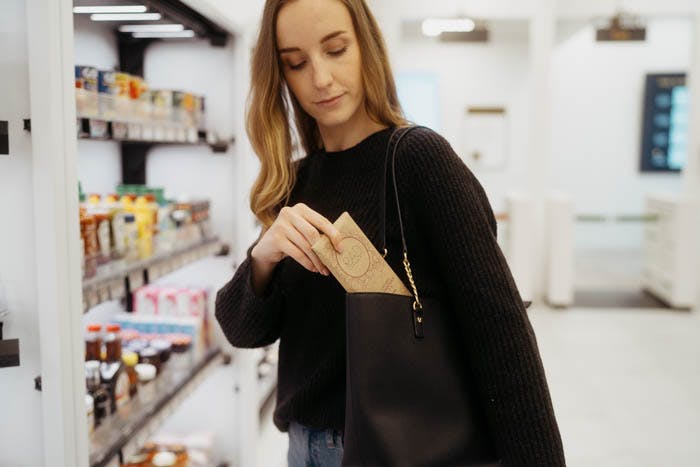 01
Hub Store
Hub Stores are a key component to making intelligent commerce profitable. With our AI perception and patented hardware system, we eliminate the need for traditional checkout duties, freeing employees to service ultrafast delivery to customers while in-store shoppers enjoy the convenience of checkout-free shopping.
Hub stores are flexible in size, optimally suited for shoppable inventory space, and perfect for existing or new property buildouts. Designed as central distribution nodes for a networked commerce platform, Hub Stores fulfill orders to customers in the surrounding area and serve as inventory distribution centers for adjacent satellite stores. In addition, Hub stores provide an expanded selection of merchandise for delivery beyond what is available in the shoppable space.
02
Satellite Store
Satellite Stores feature a modular design and smaller footprint to fit into spaces not suitable for a full walk-in experience. The Satellite shopping experience is superior to traditional vending machines with a full selection of grocery items and the ability to support natural shopping behaviors like picking up items and putting them back, and shopping for multiple items at one time.
03
Optimized Local Fulfillment
Our next-generation micro-fulfillment centers (MFCs) are strategically-located sites that extend our proprietary delivery service to a broader audience of shoppers in urban centers with an expanded catalog of additional food and grocery inventory.
Our MFCs operate on AR's proprietary computer vision-powered software and hardware system and set a new industry standard of performance by increasing the accuracy and speed of order fulfillment with AI-powered instantaneous inventory knowledge, space optimization, and route planning.
Case Study
Say Hello to Valet Market
Introducing the world's first 24/7 checkout-free store with ultrafast delivery, Valet Market.
Valet Market is the best way to experience the future of convenience. Valet Markets are embedded in residential communities and use our proprietary technology to provide 24/7, checkout-free access to your favorite food, drink, and daily essentials needs. Because Valet Markets are checkout-free, our store associates can offer lightning-fast Last Step™ delivery from the store to your door in a flash.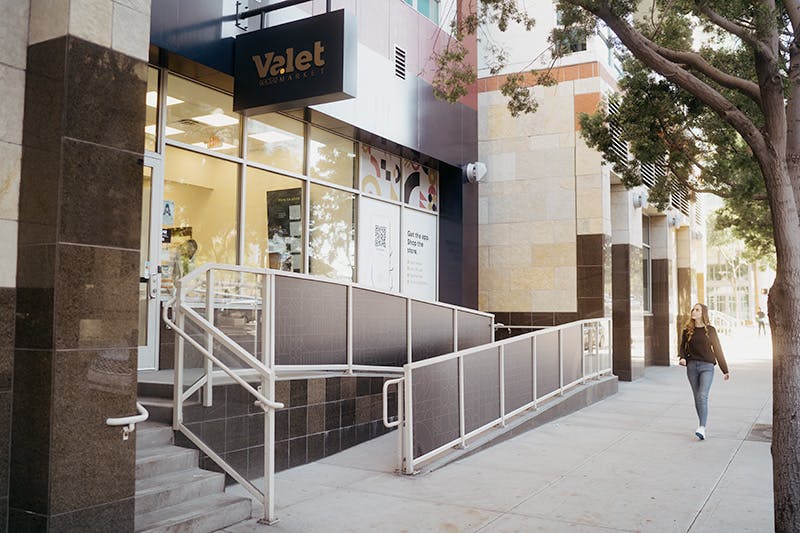 Accurately Understanding the Position of People and Products in Space
The core of our autonomous store technology.
Accurately understanding the position of people and products in space is the key to unlocking profitable economics while maximizing customer satisfaction.
Our AI platform uses advanced machine learning and edge computing to track people, products, and their interactions in a defined space. With this real-time insight, we have the capability to accurately plan inventory selection, optimize store layouts, create hyper-efficient delivery routes, and make sure our staff is tending to the most important tasks, all in an effort to give the customer the best, most hassle-free experience possible.
Overhead Camera Tracking System
Our system tracks the movement of people in dense, crowded shopping environments using a modular overhead camera system. Designed with privacy in mind, our system doesn't use facial recognition or any personally identifiable information.
Watch Video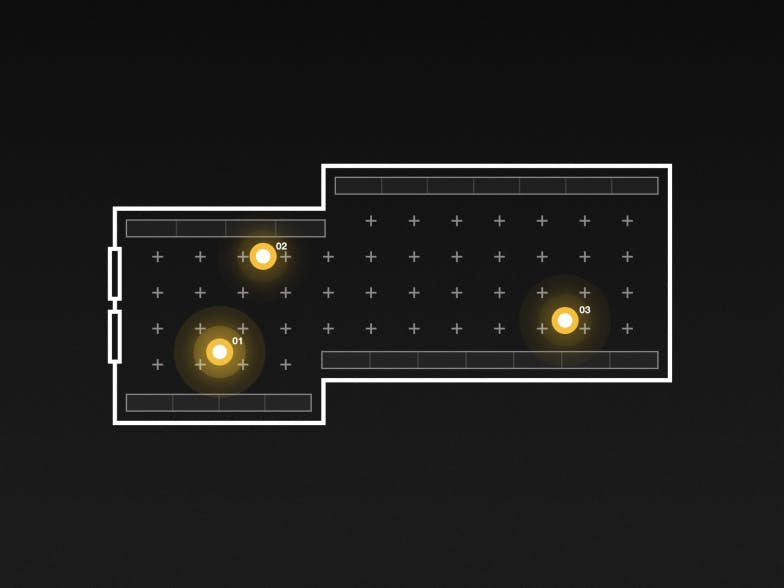 Innovative Shelf Sensing Technology
Each shelf houses cameras and various sensors to track what items have been picked up and put back, ensuring that merchandise is accurately attributed to shoppers while generating rich product-level behavioral data.
Watch Video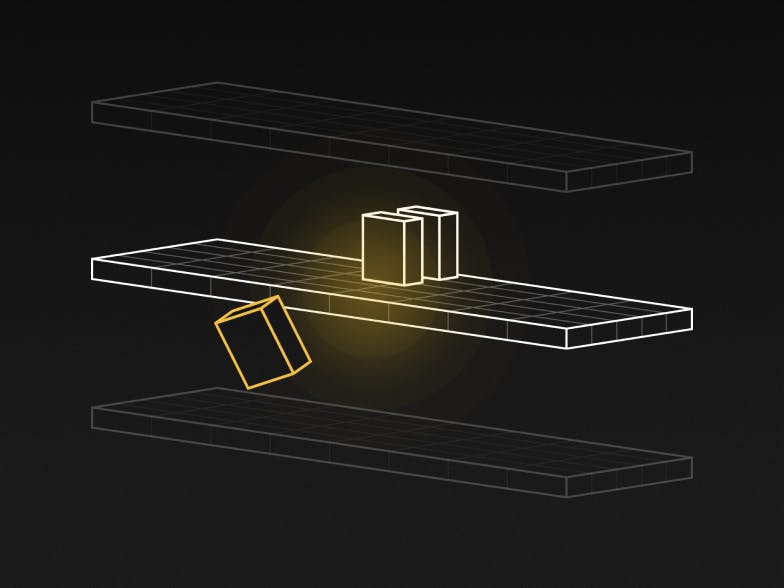 Rapid Product Onboarding
Our patented Onboarding Box simplifies and accelerates the process of bringing items into automated stores. At the press of a button, our Onboarding Box captures hundreds of images in 360 degrees for AI training and in-store recognition while generating catalog-ready product images, weights, and dimensions.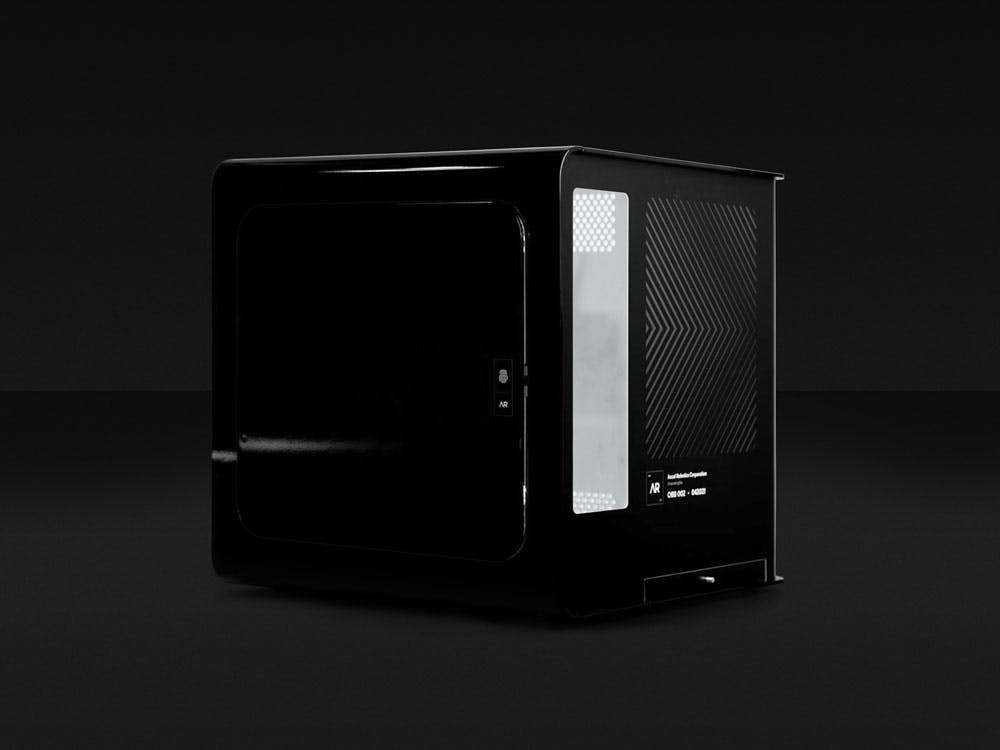 Store Management Platform
A comprehensive suite of solutions for back-office management of automated stores. From store setup, configurations, and dynamic planograms, to store health, sales analytics, and much more.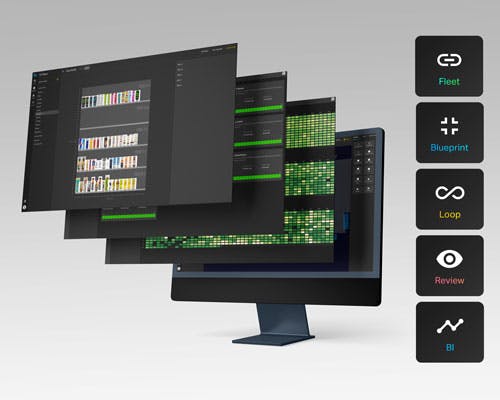 Company
A World-Class Global Team Building the Future of Commerce
Accel Robotics has a world-class full-stack team of over 85+ professionals specializing in computer vision, artificial intelligence, product design, systems engineering, and software development.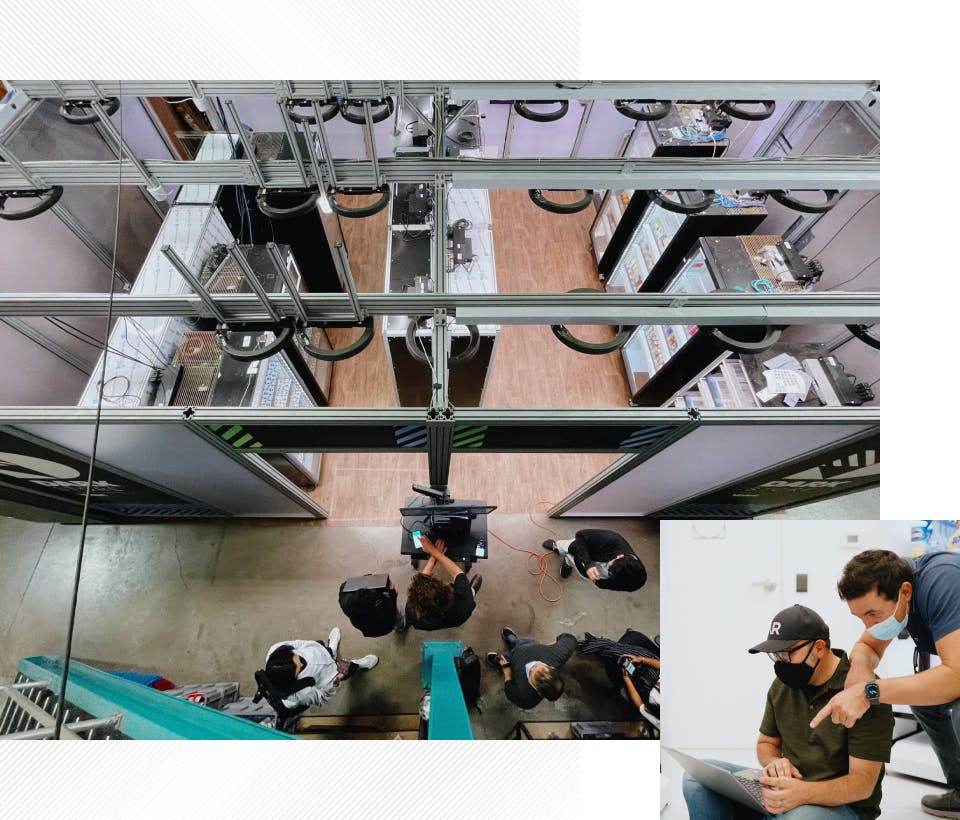 Ready to experience the future of commerce for yourself?